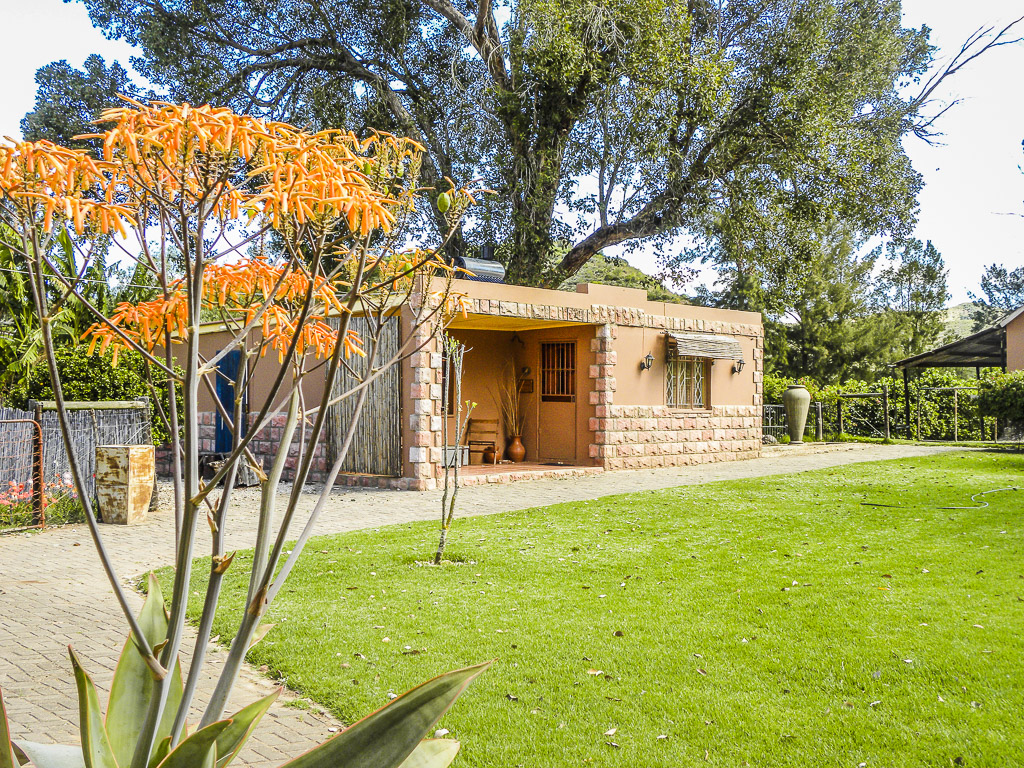 Old Pollie is a self-catering cottage near the mainstay, but still very private. The old Garden Cottage original room, now bedroom is almost 200 years old but we added a bathroom and a fully equipped open plan kitchen and living space. 
The little veranda looks out on the garden and aviary, where some of the other local residents are a normal sight, this include grysbokkies, mountain tortoises and bantam chickens. 
The small Lapa is private and rustic and the best place to spend a long evening under the starlit skyline with a nice fire in the round fire pit. 
Old Pollie sleeps two to three people and is perfect for a couple that needs a break away for the weekend, elderly people that wants to be close to other people, but still want privacy or a small family.
It is for this reason that we also included a jungle-gym in the garden.
Old Pollie is 10 minutes' walk from our River Campsite and the majestic Gamtoos River that runs over the farm. It is close enough for sundowners, fishing or to have a picnic next to the river.
Old Bearie is a much larger self-catering unit and all though it is free standing away from the mainstay it is still close to the road and very accessible.  
This unit sleeps 6 to 7 people and sport a nice big Lapa, perfect for the bigger family or that group of friends that like to travel together.  
With a double bed room, a two single bed room and a three single bed room there are ample space.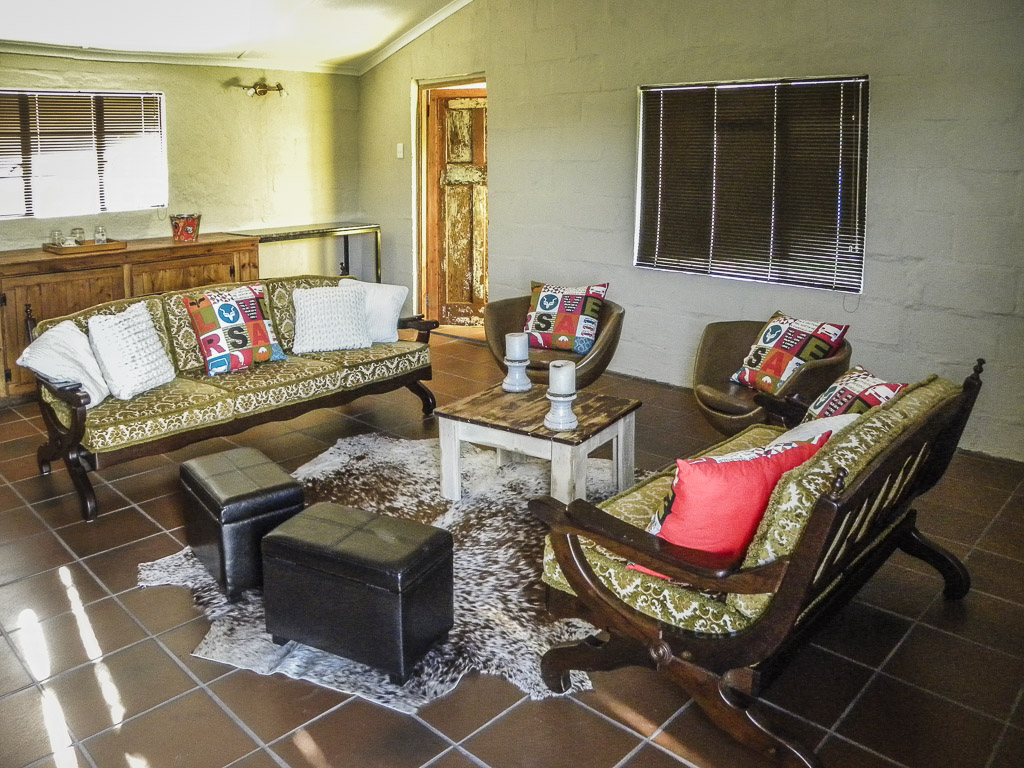 The open plan kitchen living area has a fire place for winter and are fully equipped.  Old Bearie is an old farmworkers house that we revamped without losing the rustic style or atmosphere.  The Cottageis about 1 km from the river camp and since the river bank is accessible with a small car this should not keep you from your fishing or picnic next to the river.