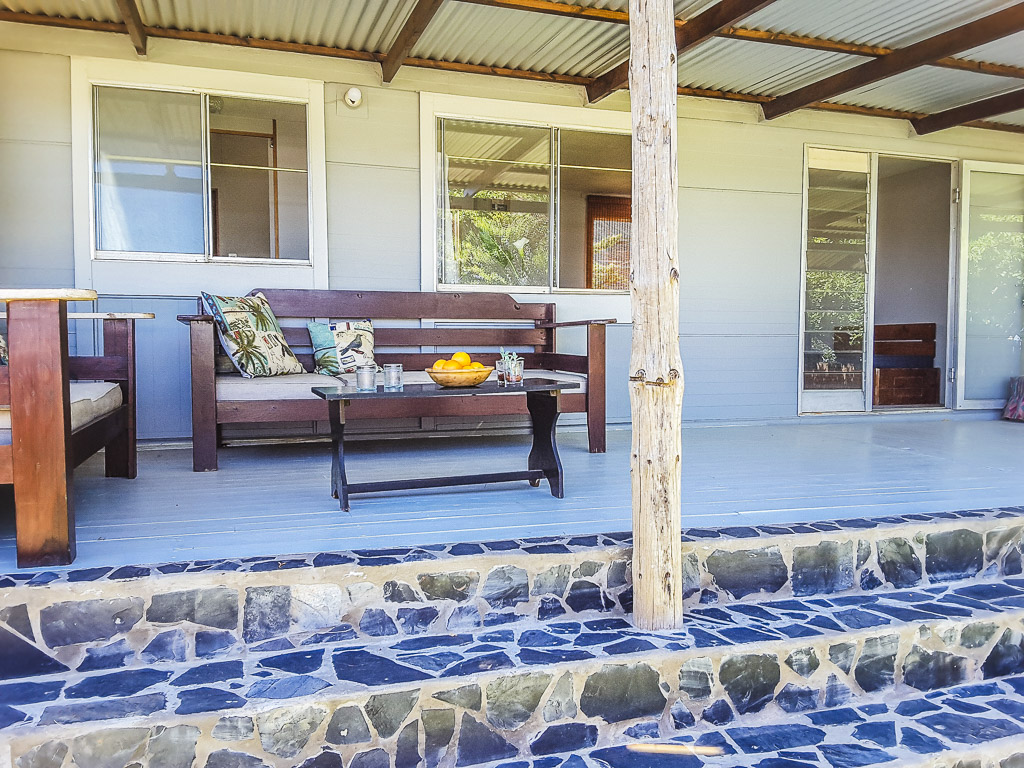 DeMist Beach Cottage – Now you can enjoy the full package and have both the ocean and the mountains with the river.  
DeMist Beach Cottage is a small family unit that only sleeps 4.  It is well situated in the famous beach town Jeffreys Bay, about 50 km from Patensie and the farm.  
Book in for a few days of fun, sun and beach and then come for the joy of farm life rest and peace.  
But if you would rather just stay in the sun and breath fresh sea air, that is also not a problem.
This cottage is well equipped and very safe especially for the family with small children.  Located within walking distance from the main beach in Jeffreys Bay but part of a resort. You have both the convenience and peace of mind as far as safety is concerned.  
All residents have access to all the facilities in the resort area. These include a swimming pool, jungle-gym and tennis courts.